Through a Mastodon post, I learned about the Coffeeneuring challenge, and I couldn't not do it. Basically, you ride, get coffee (or a coffee-like drink), and take a photo. The ride has to be a total of two miles or more round-trip, and you should do at least seven of these rides total.
1. Liquid State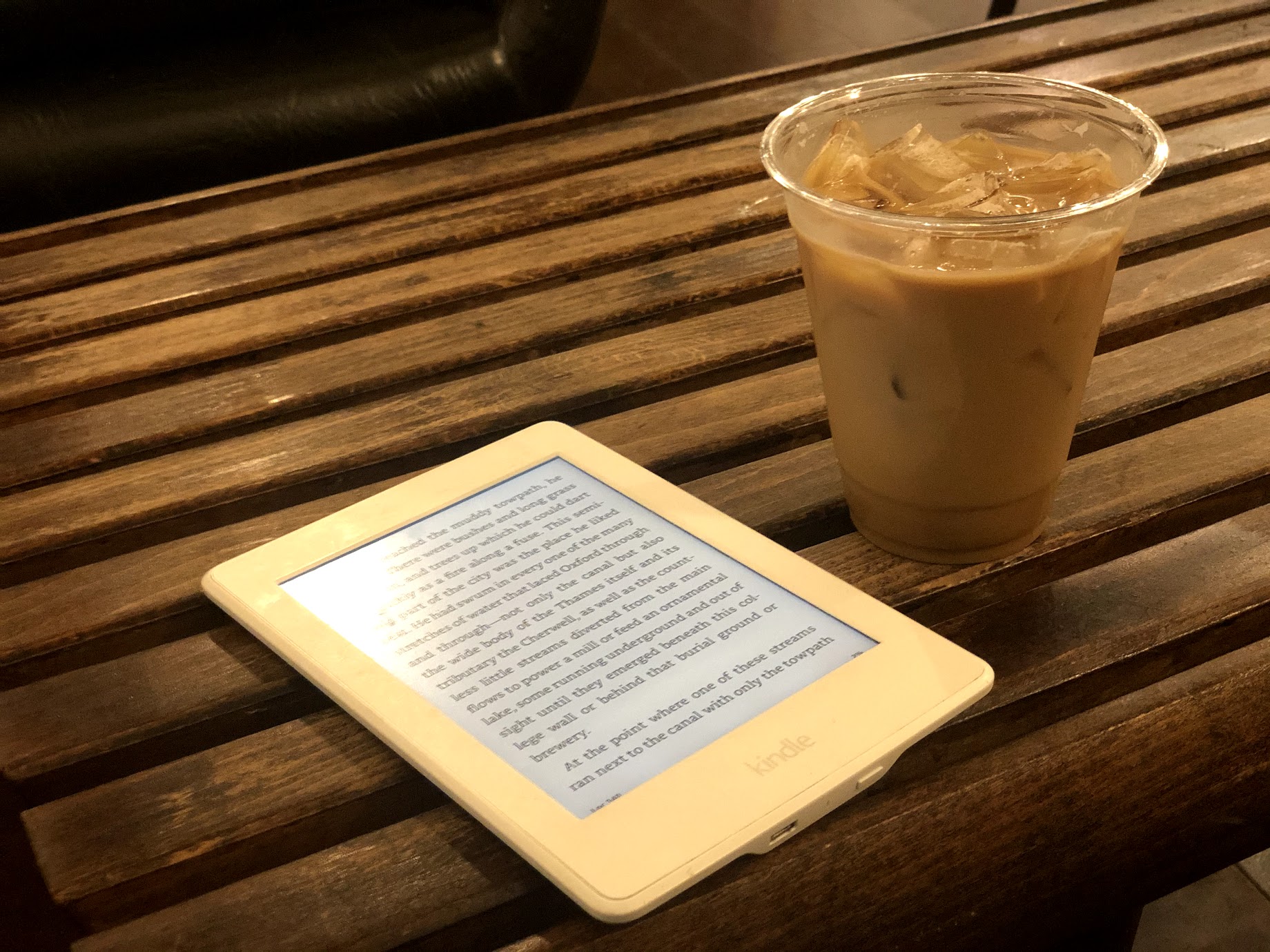 My first ride was to Liquid State late in the evening for a decaf oat milk latte. I settled in and read the first two chapters of The Secret Commonwealth by Philip Pullman. I've loved his first trilogy, His Dark Materials since I was in middle school, and I'm hyped about the TV show.
Where: Liquid State
When: Tuesday, October 15
Drink: Iced decaf oat milk latte
Distance: 8.32 miles
2. Ruckus Pizza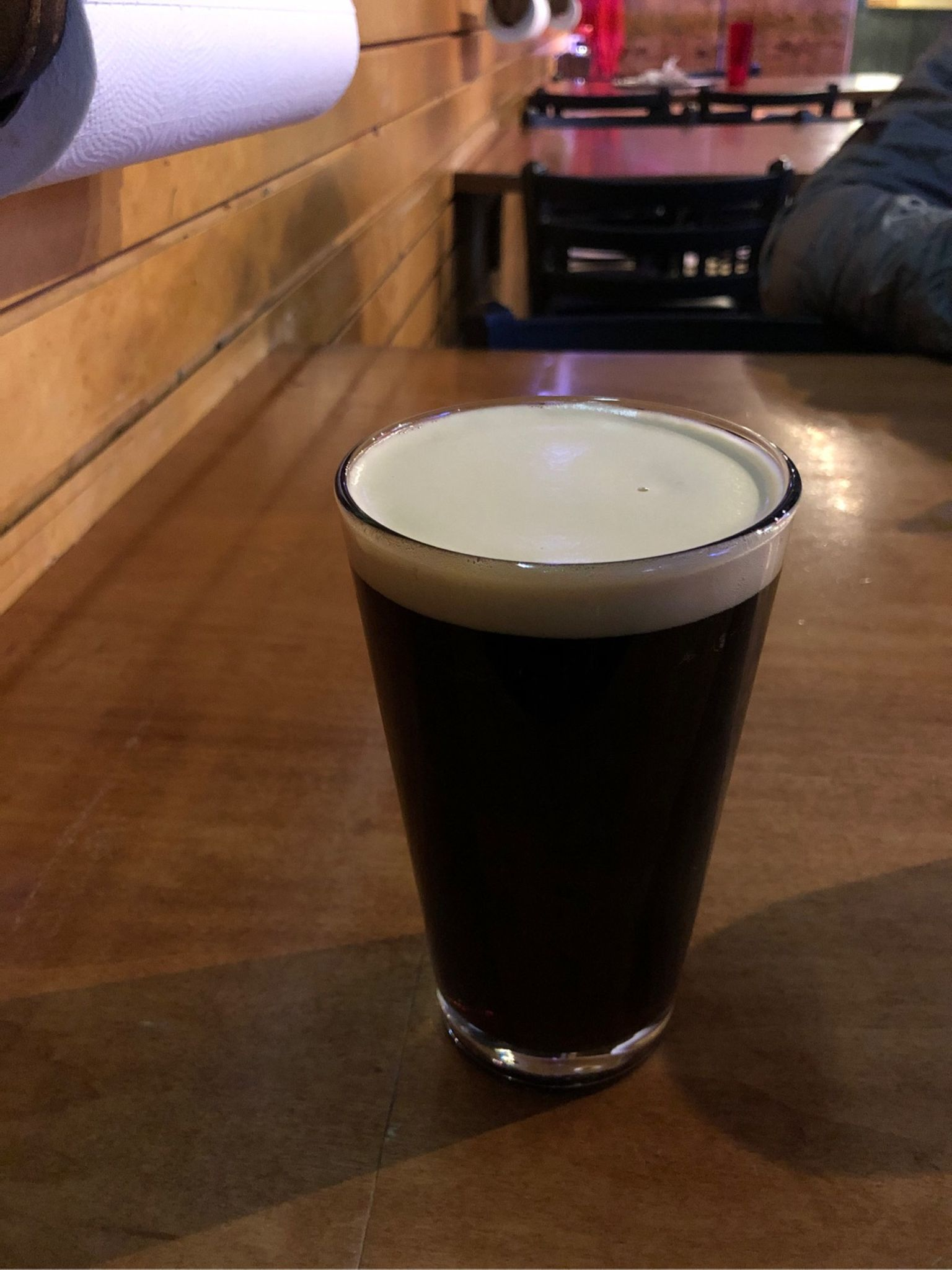 Ruckus has long been my favorite spot for pizza, but when I saw they had Deep River's 4042 Chocolate Stout on tap, I couldn't say no to that. Corey joined me for this ride and also had a pint of the heavy, frothy, delicious stout.
Where: Ruckus Pizza, Pasta & Spirits
When: Thursday, October 17
Drink: Deep River's 4042 Chocolate Stout
Distance: 3.04 miles, 3.00 miles
3. Cup A Joe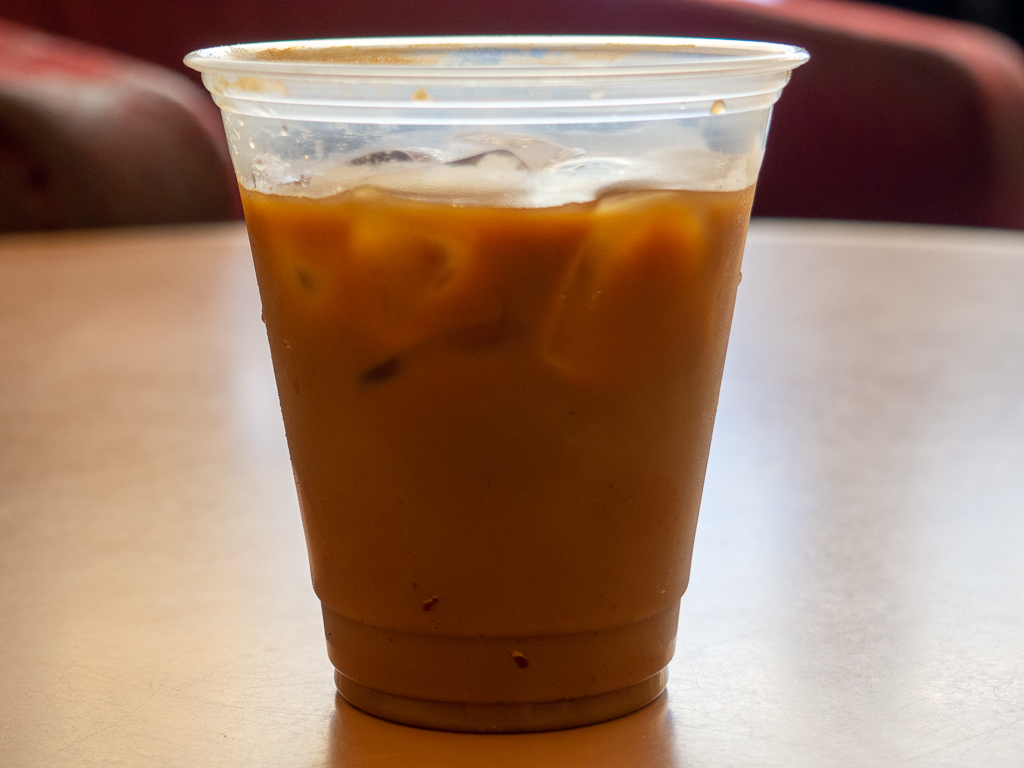 For my third ride I headed to Cup A Joe to work for the second half of the day. No oat milk there, so I ended up getting an almond milk latte instead. The espresso ended up being super strong, which left me feeling pretty dang jittery the rest of the night, despite having the drink around 1:30pm. This was also the first time I got to use my new camera on one of these trips!
Where: Cup A Joe
When: Wednesday, October 23
Drink: Iced almond milk latte
Distance: 3.56 miles, 3.37 miles
4. Morning Times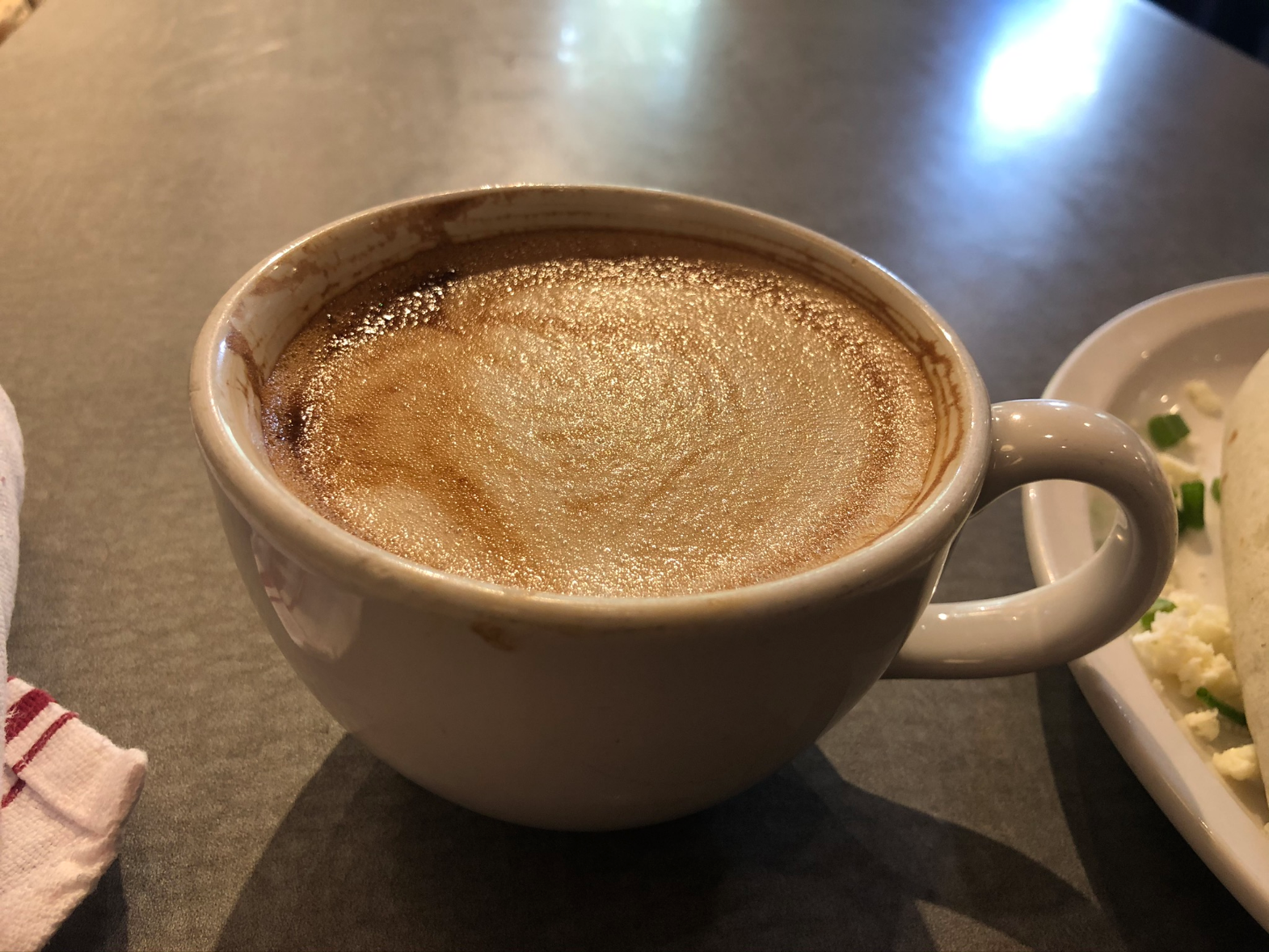 I had originally planned to go to Jubala, but I realized when I got there that the marathon start/finish was there. It was both hard to get to and very crowded, so I continued downtown to Morning Times. Hanah met up with me there, and I had a breakfast burrito with a hot oat milk latte. We rode over to the farmer's market after that, where I picked up some fresh lettuce and tomatoes.
Where: Morning Times
When: Sunday, November 3
Drink: Hot oat milk latte
Distance: 12.55 miles
5. Benchwarmers Bagels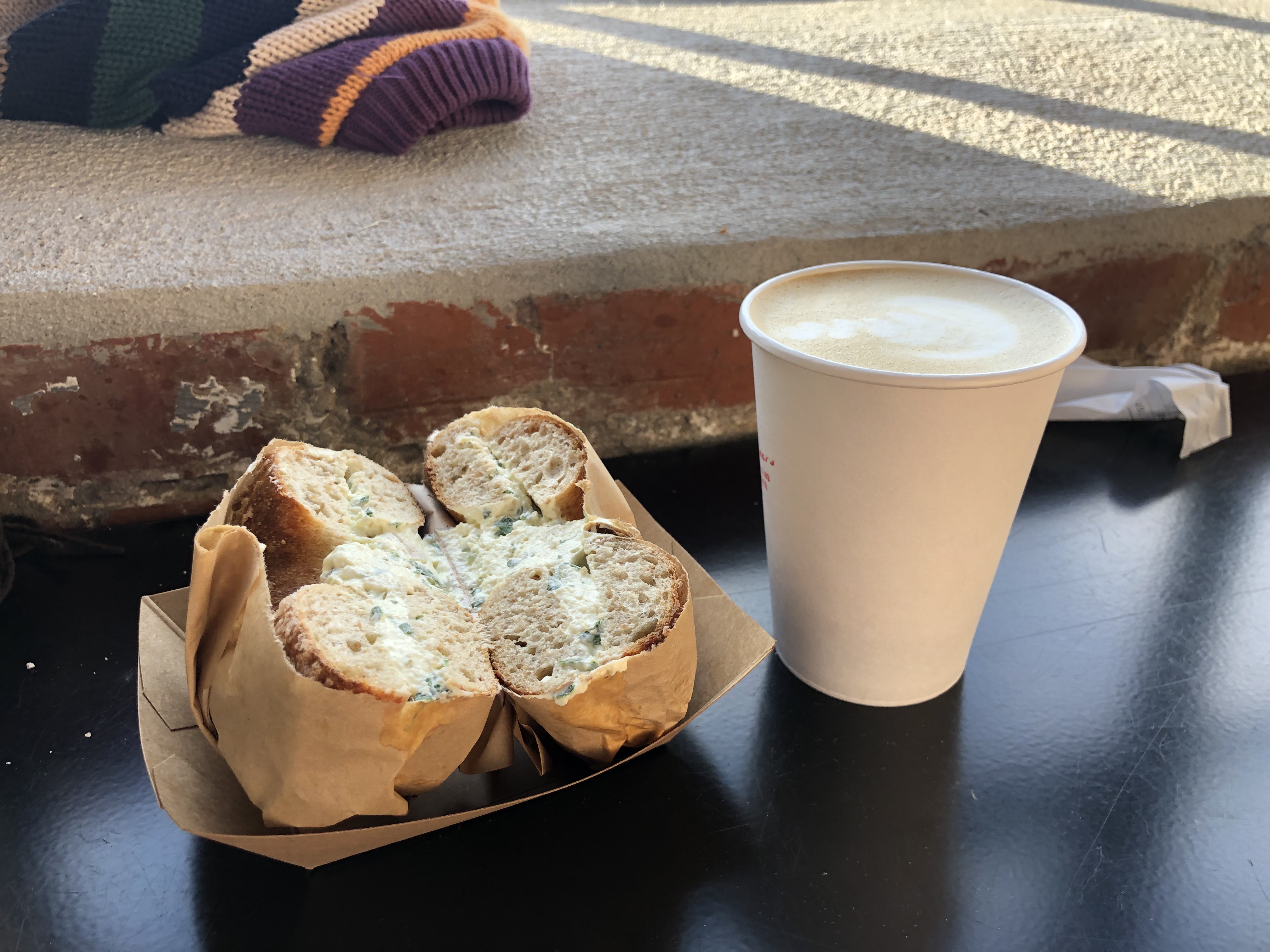 A friend (Caroline) invited me out for bagels on my birthday! I got deviled egg spread and cream cheese on a salt bagel. For my coffee, I had an oat milk latte. It really is the most tasty drink.
Where: Benchwarmers Bagels
When: Tuesday, November 5
Drink: Hot oat milk latte
Distance: 12.21 miles
6. Cocoa Cinnamon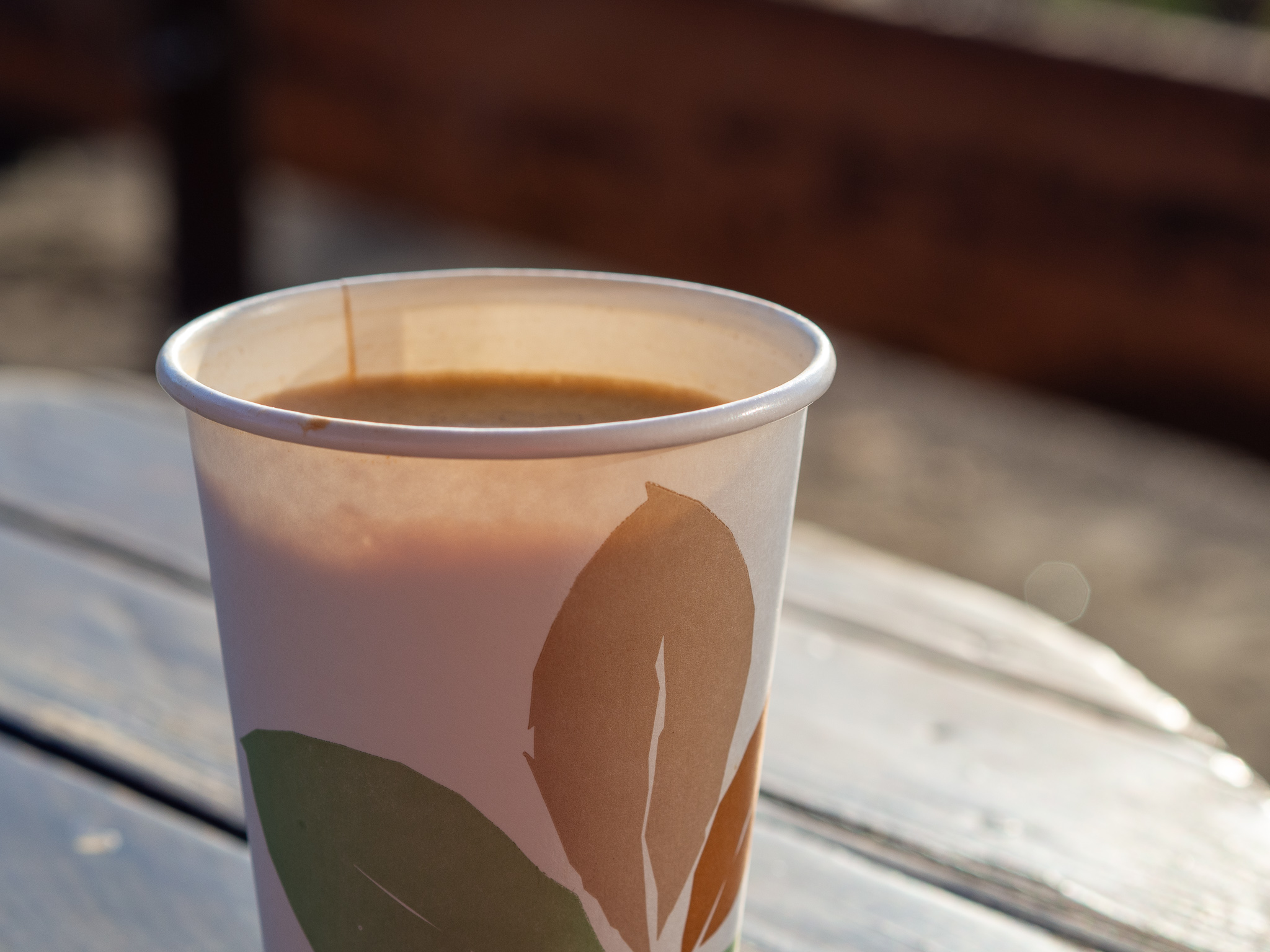 I had the day off for Veteran's Day, so decided to ride the American Tobacco Trail. I met my friend, Lauren, in Durham for my sixth ride. I did drive part of the way there (to the trailhead), but the rest of the trip was pedal-powered. The weather turned out to be absolutely gorgeous.
Where: Cocoa Cinnamon
When: Monday, November 11
Drink: Hot oat milk mocha
Distance: 15.49 miles
7. Jubala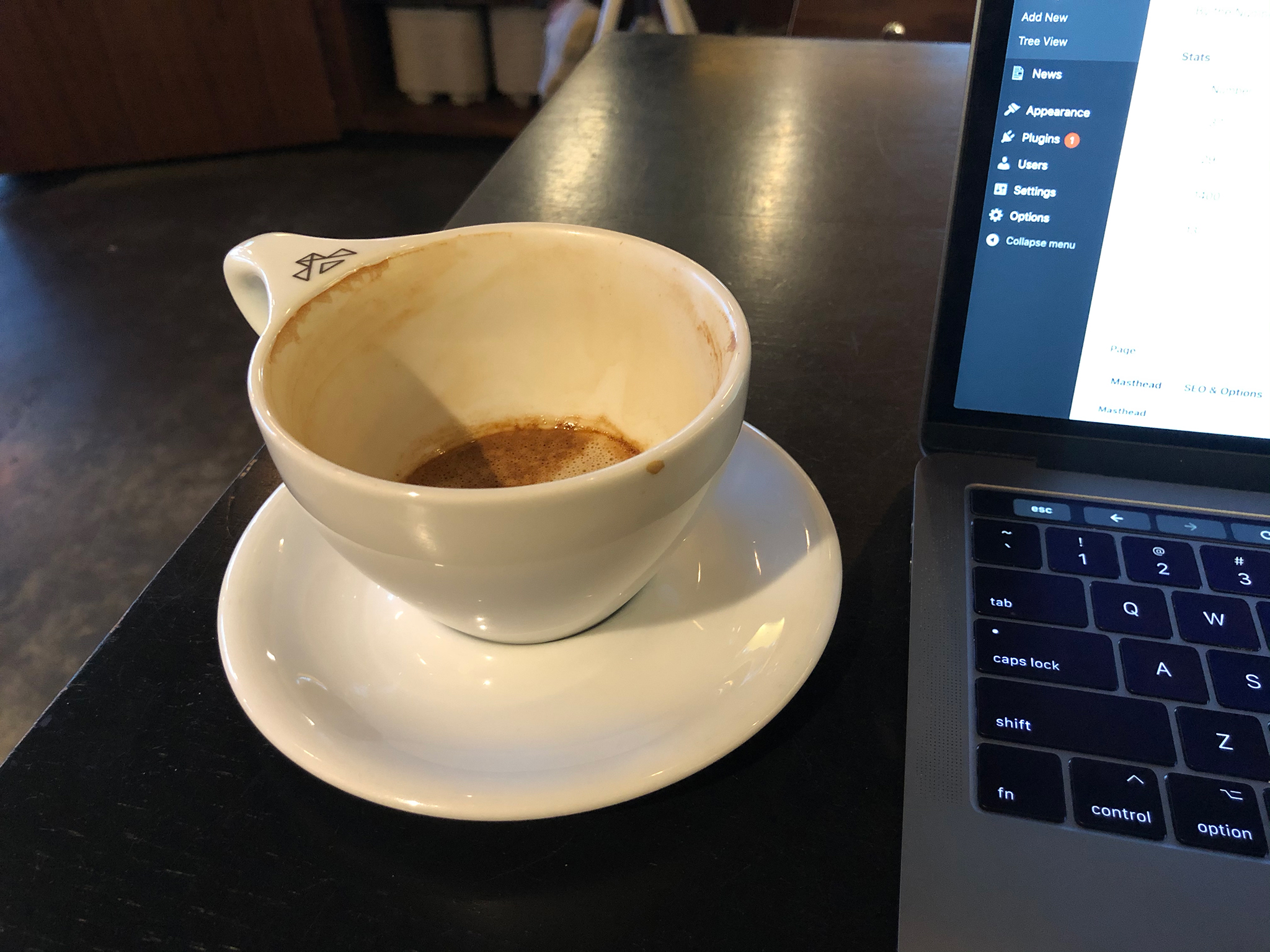 For my final ride, I biked to Jubala for the second half of my workday. Unfortunately, this was the day after the challenge ended, because I'm a doofus and thought it went through the end of this week. I had my usual coffee drink, oat milk latte, decaf because I'm traveling tomorrow and didn't want to have trouble sleeping.
Where: Jubala
When: Tuesday, November 26
Drink: Hot decaf oat milk latte
Distance: 4.24 miles, 3.97 miles
---
While I didn't technically meet the challenge requirements, it was a good way to get me out of the house and on my bike. I wouldn't have gone out most of these times (let alone on two wheels) without something to motivate me. Now I'm looking forward to staying indoors until it warms up again! I bought an indoor trainer a few weeks ago, and it's been really easy to sit, spin, and watch TV for 45 minutes or so after work.
I'll definitely be participating again in 2020. 😄