Solo trailer camping at Jordan Lake
I went on my first solo trailer camping trip last weekend.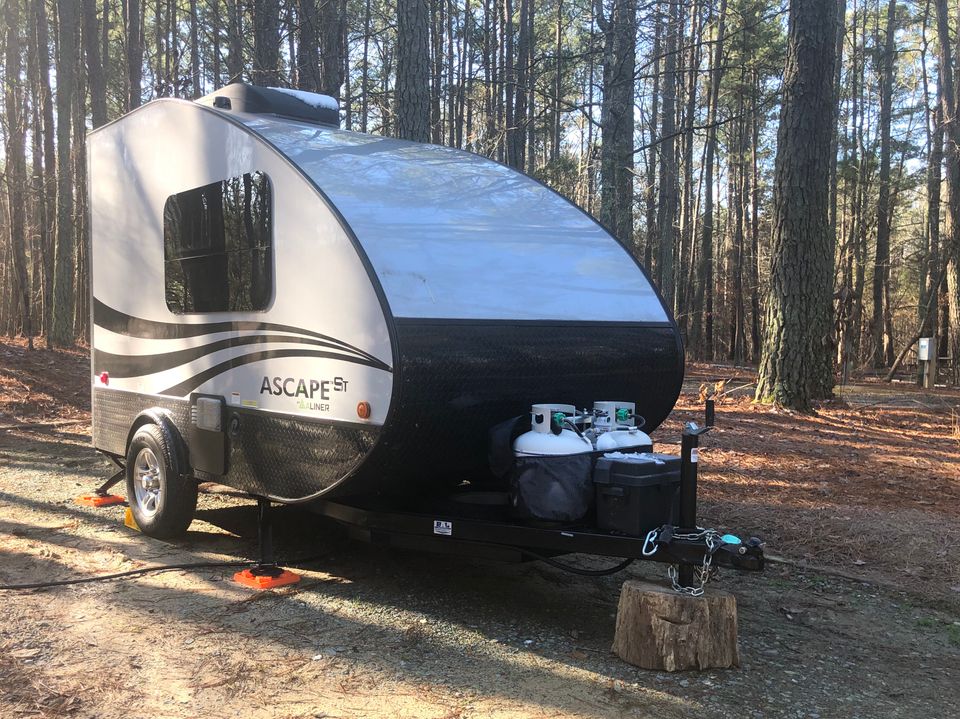 Previously, I had only camped with at least one other person to help set up, take down, and keep me company. (Dogs aren't much help with the first two items, although they're perfectly capable of the third!)
Accomplishments
hitched the trailer
backed the trailer into the (very wide) camping spot
asked a stranger for help with the electricity (gotta flip all the breakers at some sites, apparently)
drove to the right spot the first time (I have a habit of going to the wrong campground at Jordan Lake)
Things I forgot
wheel for the front of the trailer (used a stump that happened to be there)
butter
milk for coffee
Nintendo Switch
how to start a fire
hot cocoa
Forgetting the video games wasn't really a bad thing. I ended up making some good progress on the book I'm reading. Even being unable to start the fire wasn't bad, since the trailer is heated, and I was flanked by two very warm dogs and lots of blankets.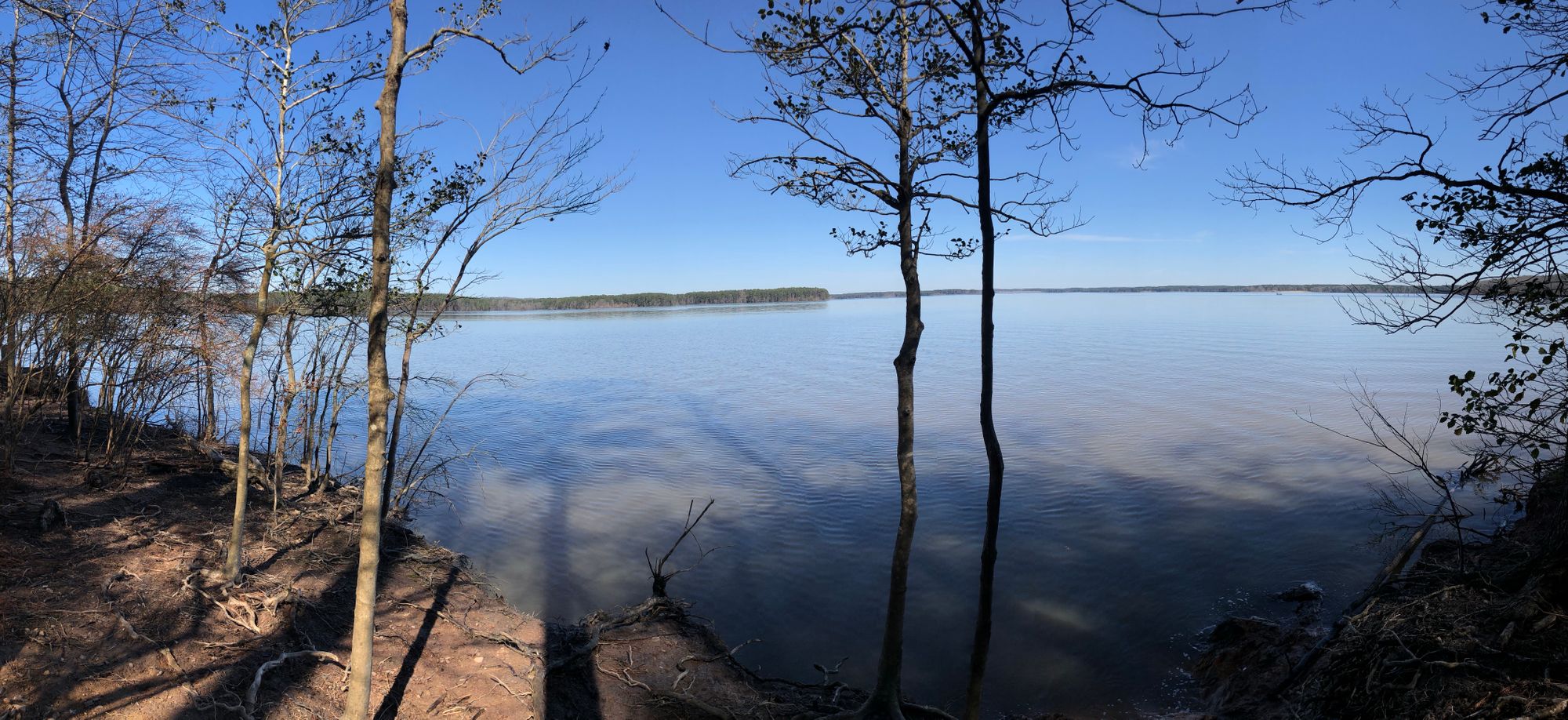 I only camped the first night alone. On Saturday, four lovely friends showed up once I was back from a long hike with the dogs. They brought fire-starting supplies, butter, and milk for coffee! We cooked (faux) hotdogs, made s'mores, and drank lots of wine by the fire. One group forgot their tent, so three people and three dogs squeezed in like sardines in the trailer Saturday night.
I'm hoping to go camping a total of twelve times this year, so hopefully there will be more blog posts like this one!