Minniebago's maiden voyage
I found a 2017 Winnebago Micro Minnie 1700BH in excellent condition for a great price back in December, and I pounced on the chance to own one. I only found it because I had "1700BH" set up as an alert word on Craigslist. I wanted something with a separate dinette and bed plus room to host a few friends.
Unfortunately, the end of December is followed by a couple of months of too cold (for me) weather here in North Carolina, so we didn't get to use it right away. While we were waiting for camping weather, we made some improvements:
added a solar panel to keep the battery charged while it's at the storage facility
locked up the ball hitch
upgraded the bunk mattresses to a cushy 4" foam
dressed up the bunk beds with kids bedding
picked up a cell phone booster
got some tire covers
installed a paper towel holder
transferred over lots of stuff from the Ascape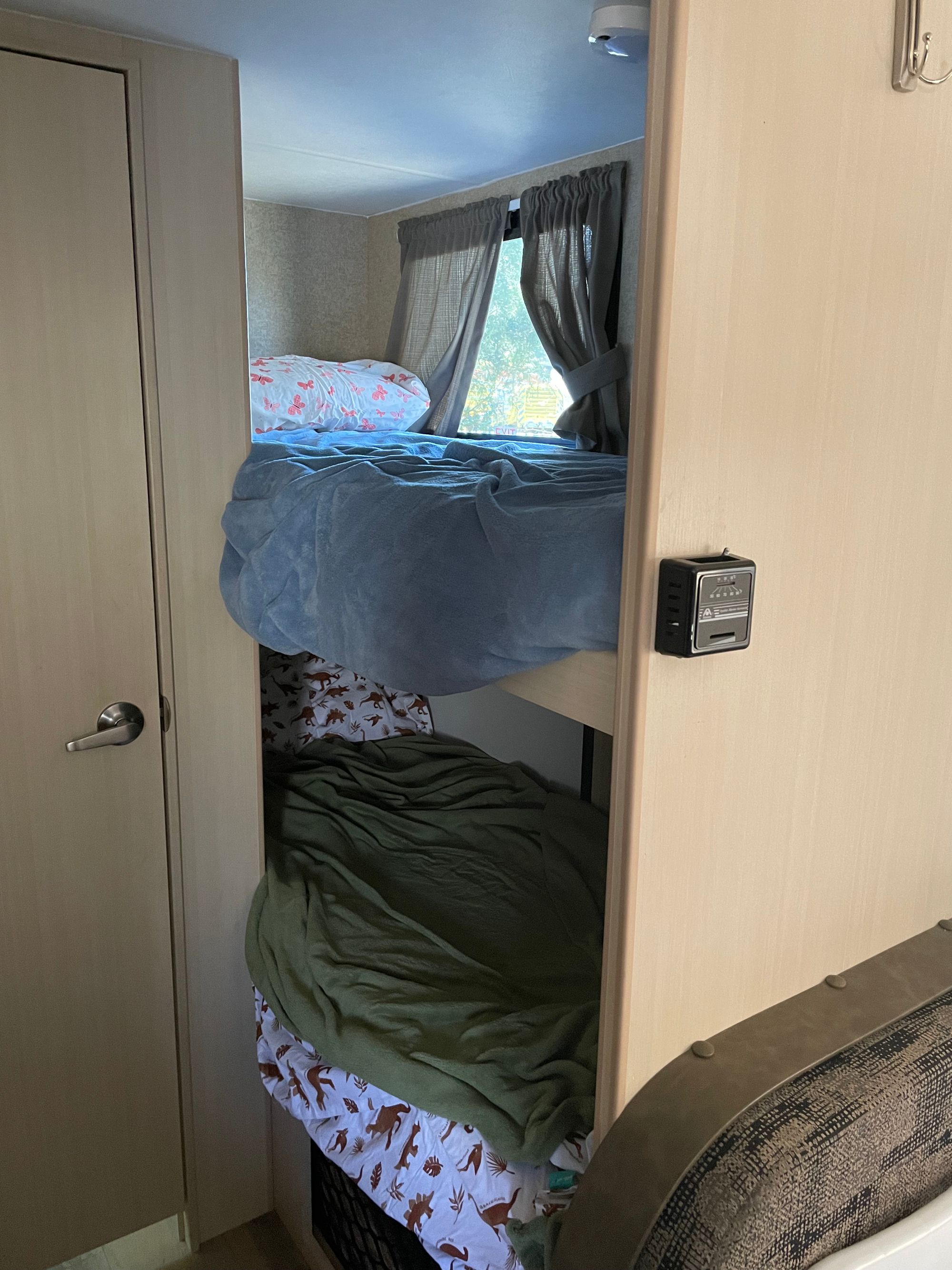 Last Friday, we took it out for the first time! Just an overnight trip to our friend's driveway about 30-45 minutes away. The heat worked great considering it dropped to the 40s that night. All three dogs insisted on sleeping on the bed with us, which was a little crowded, but I realized the next morning I should have used the curtain to keep them off the main bed.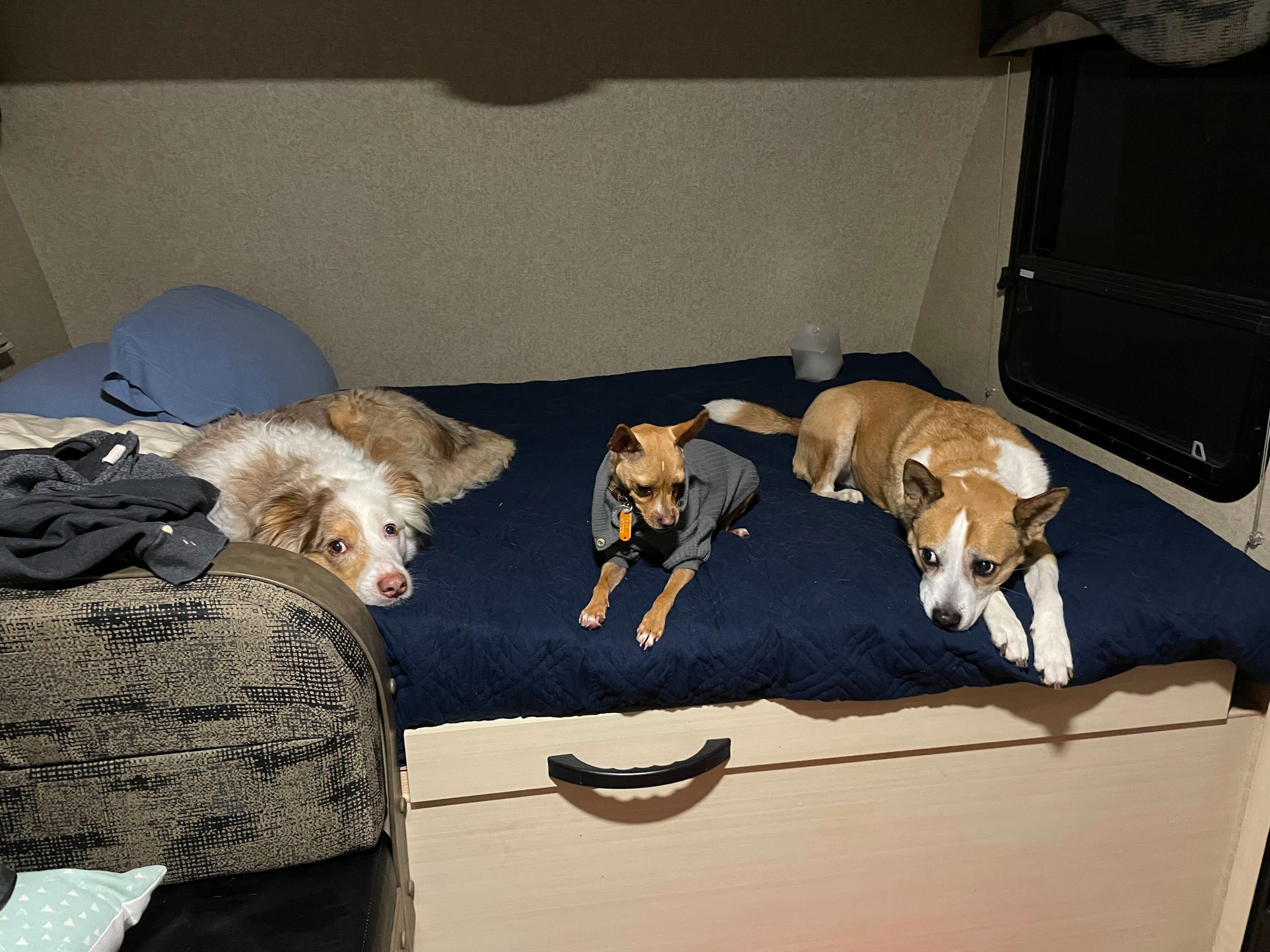 Looking forward to the weekend after next when we get to go to a real campsite!