Community garden compost bin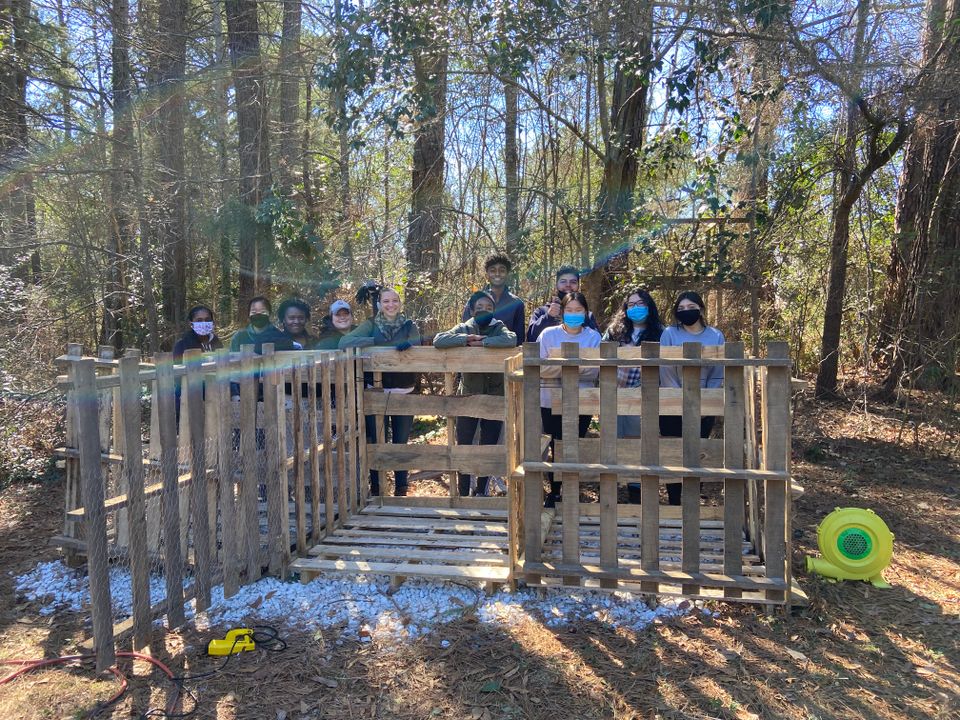 This past weekend marked one full year of volunteering at the community garden. I haven't been able to make it every month, and the lady who runs the garden moved to a new location last fall, but I always enjoy getting my hands dirty and helping out.
We (a bunch of high school kids and a few folks my age were also there) built a compost setup, and it turned out really well! We weren't able to finish the whole thing, but all that remained when we left was to finish stapling in the chicken wire that lines each of the three bins. Ended my time there with a big bowl of white bean and kale soup, corn bread, some kind of fruit and nut bread, and some crackers with pimento cheese.