Tropicfeel Shell backpack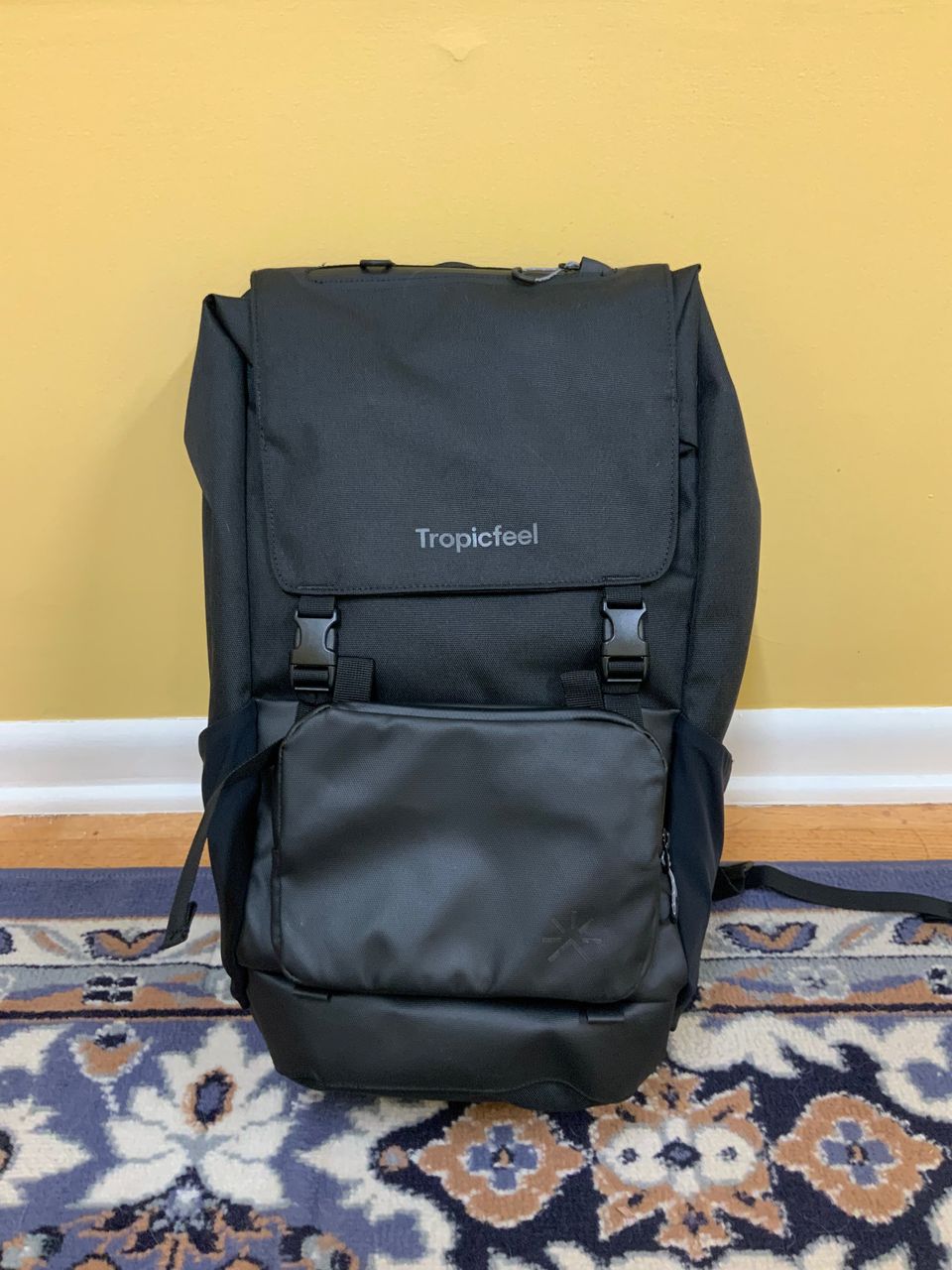 This bad boy has been on my wishlist for a good six months, and I finally pounced when they had a good sale (25% off my total). The bag is very spendy (technical term), but I wanted something that would take a beating for many years to come. I got the shell, wardrobe, tech pouch, and toiletry pouch. Everything in black because black goes with everything.
The wardrobe was the main draw to this bag, and though I haven't actually gotten to use that bit yet, it looks like it's going to be a great addition to my packing repertoire. I'm thinking it will make keeping my clothes organized on trailer camping trips a lot easier. Usually they end up strewn all over the bed, and nobody likes that.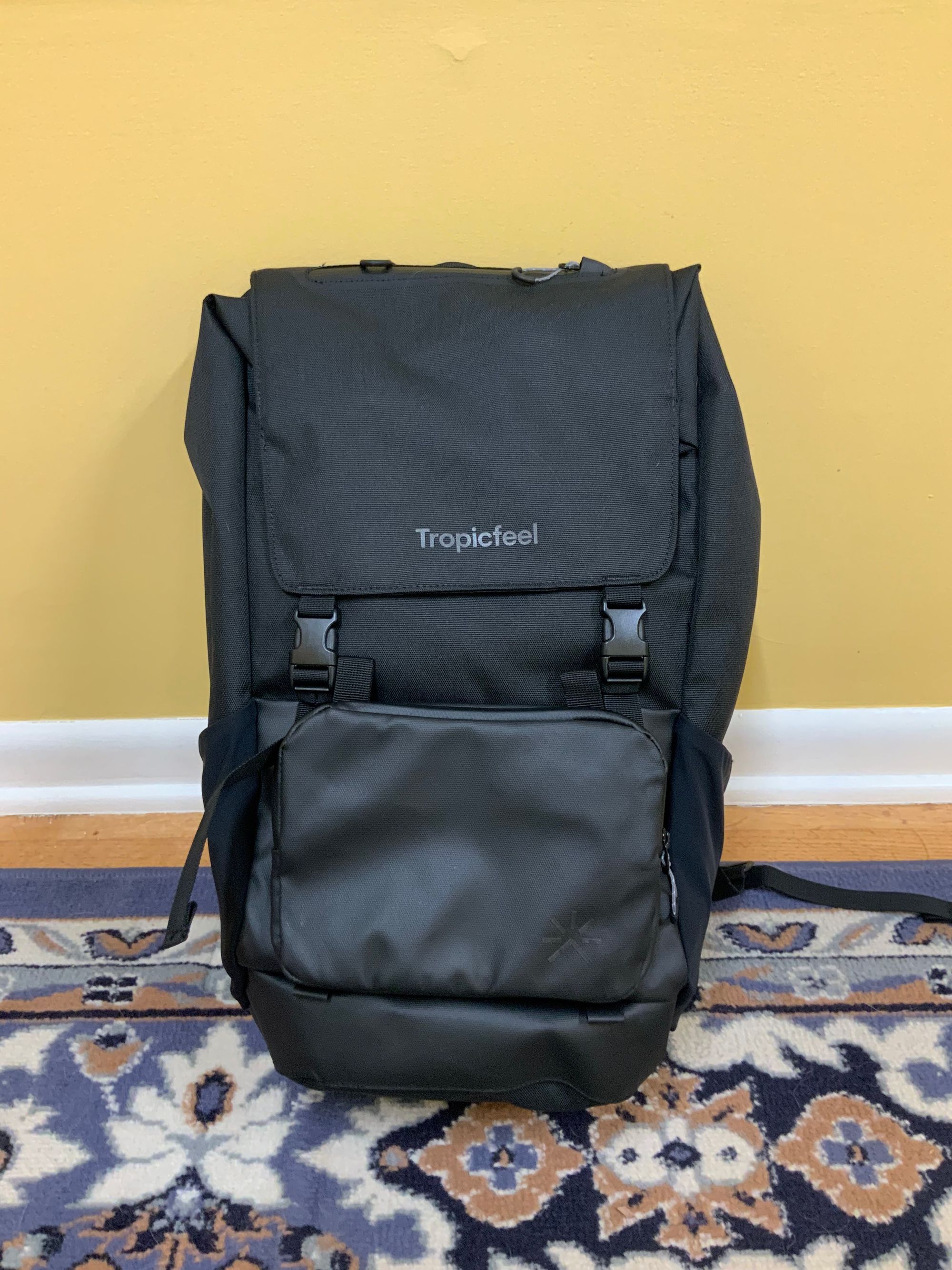 Until we get to traveling, I've been using it as my daily commuter bag to and from the coworking office. Here's a rundown of what I'm packing daily:
13-inch MacBook Pro
laptop riser
keyboard
various computer peripherals stuffed into the tech pouch
12-ounce coffee thermos
32-ounce water bottle
handwarmers & mug cozy — Why are offices always so cold?
lunch bag
There's more than enough room for all that. The straps are comfortable enough, though I hope they soften and break in a bit over time. They're a little stiff right out of the box. My favorite feature so far is the clamshell zipper that makes it easy peasy to pack and unpack.
I've kept the additional toiletry ouch hung up at home to keep some of that stuff off our small bathroom counter. That should make it easy to grab and go when I'm ready to pack up and go somewhere overnight.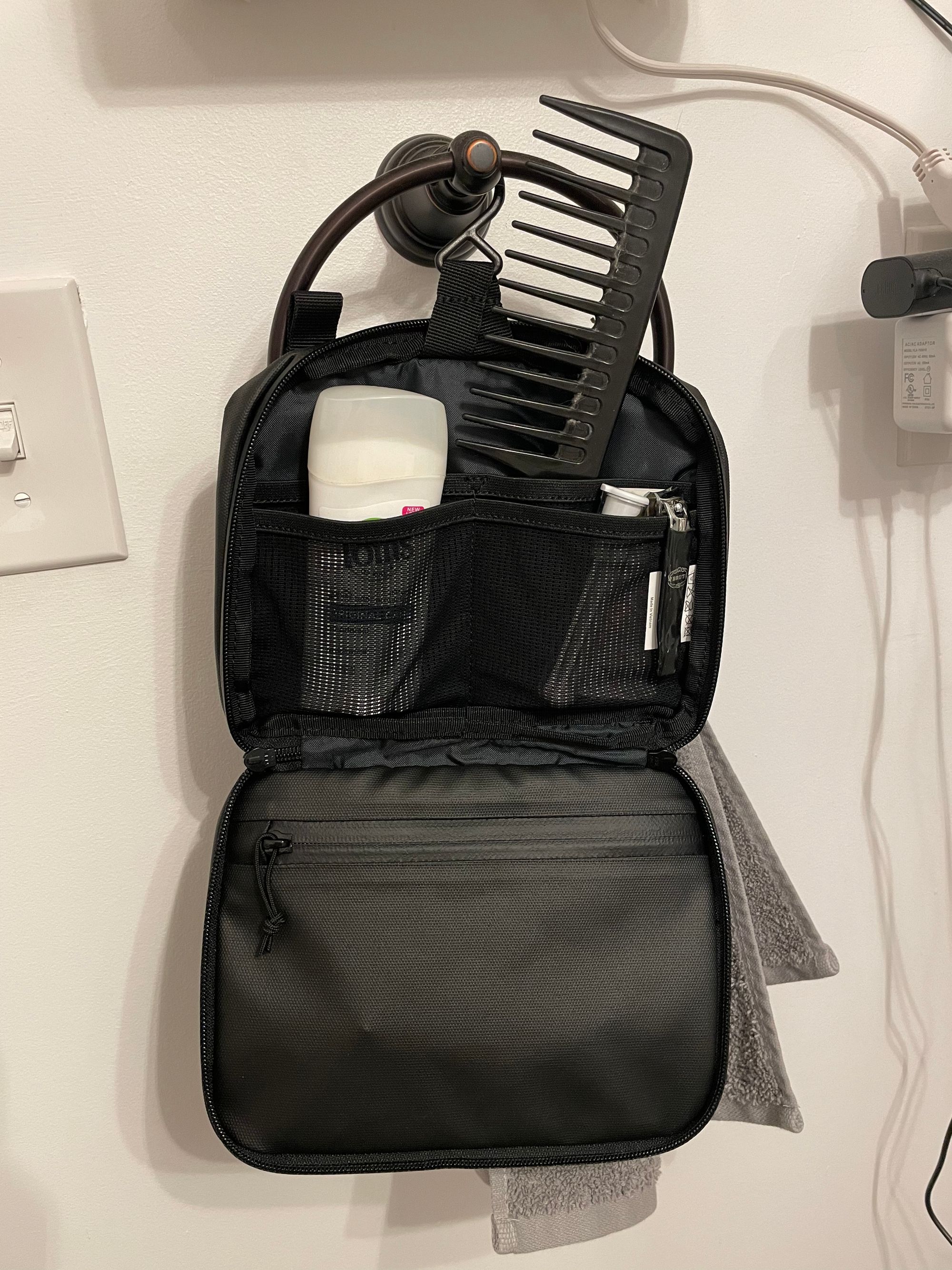 I really do feel that this is going to hold up over time (and have confirmed with one person who has had theirs for a year that it does).