First camping trip of 2022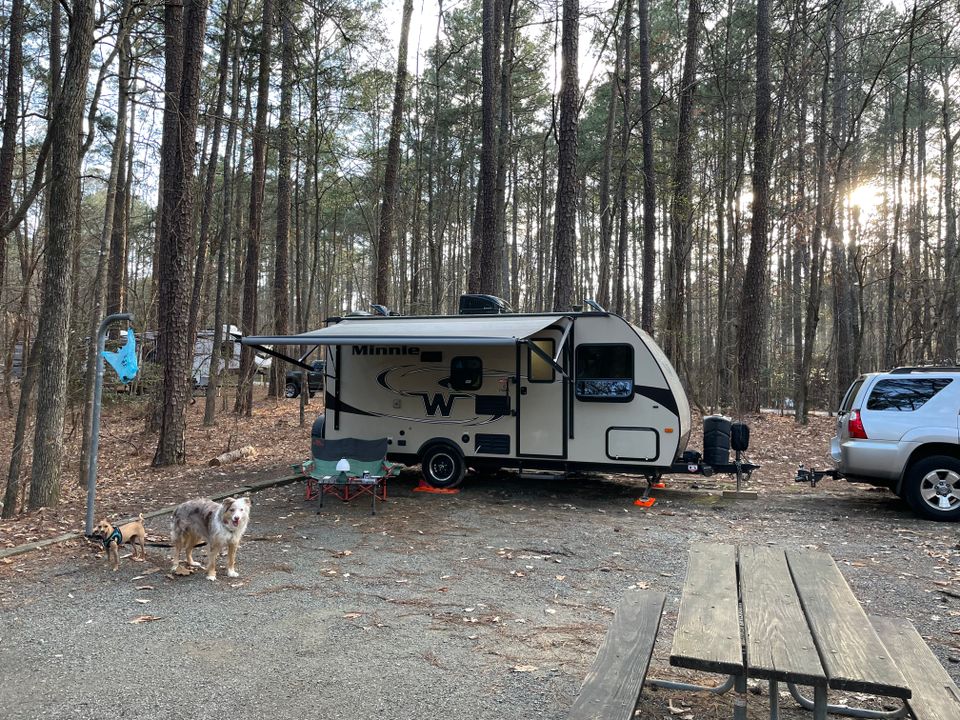 We spent Friday and Saturday night camping at Jordan Lake. It was chilly, so I was thankful to have the camper to cozy up in. Pretty uneventful camping experience overall, except for the fact that we were in the big trailer with hookups for the first time. Everything went smoothly, and we were able to test just about everything. We had no need for the microwave, so that went unused except as a convenient clock.
Corey's parents and brother visited us Saturday morning, and our friend joined us for a short (3-4 mile) hike on Saturday afternoon. Another couple of friends joined us on Saturday evening and roughed it in their tent.
I spent most of my time otherwise chilling with the dogs in the trailer while Corey took apart everything he could find. He's already got new speakers on order and rewired the TV to play through the built-in system. I hung the picture I've been meaning to, and we also found the perfect spot for the new paper towel holder.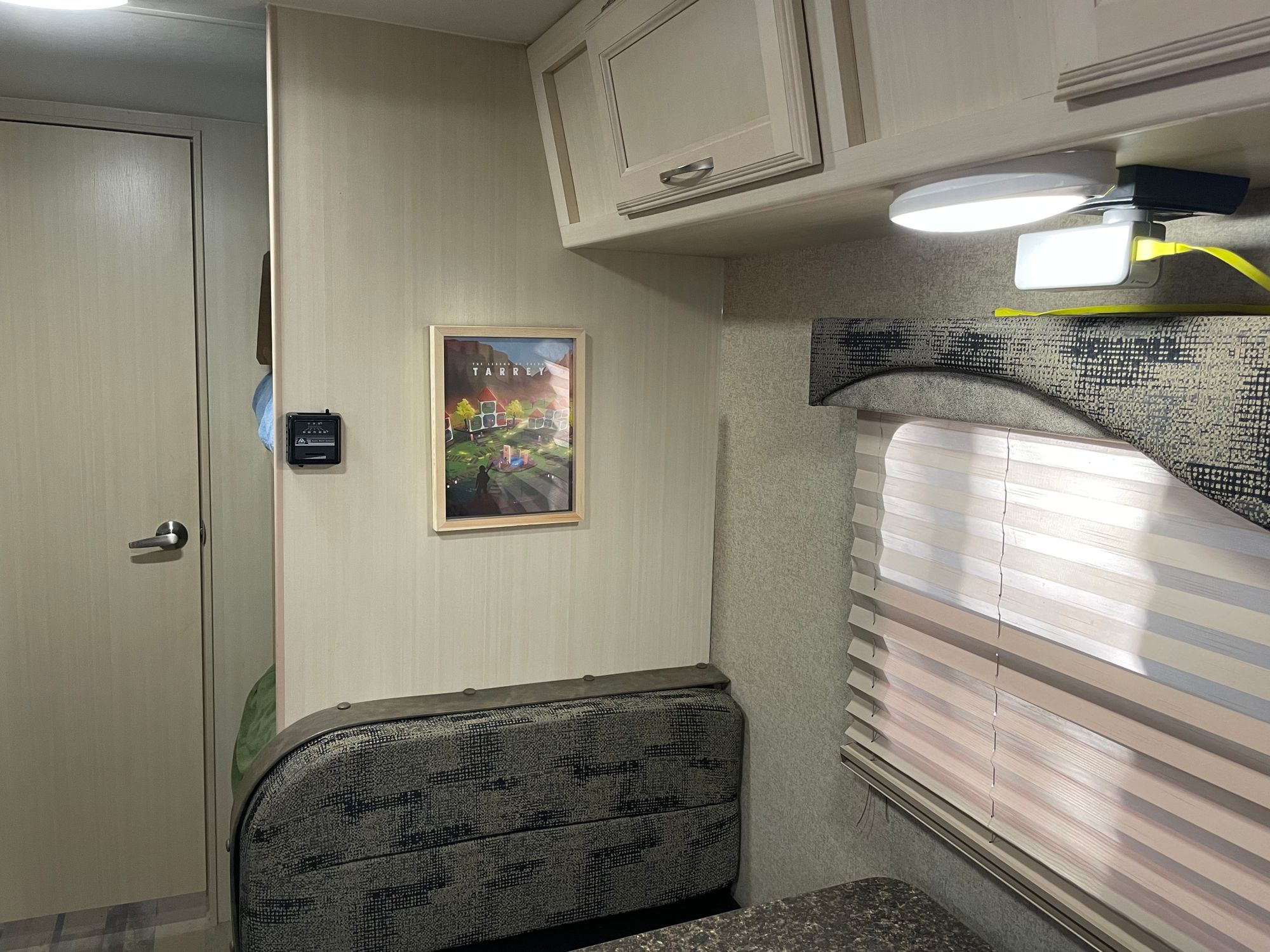 The campground was relatively quiet. Corey and I speculated it's because children are still in school (and probably wouldn't enjoy cold weather camping anyway). I saw a lot of e-bikes which was neat. I love that they're taking off in popularity. There were also no fewer than two other Micro Minnies and a few other Winnebago models. I still haven't seen a single Ascape out in the wild, so it was neat to see a few similar trailers out there.
We realized as we were leaving that there's a big outdoor rug in the storage compartment, which we definitely could have used this time around since it was a bit muddy. But hey, now we know for next time! At least I had the little mat outside, and we have another inside, so there wasn't too much dirt and grime on the floor to clean up every morning.
I did find myself being very particular about where things went, which is the opposite of how I am at home. Something about such a small space demands that everything goes in its proper place. Well, that, and this is decidedly my trailer, so I get to decide where everything goes, haha.
For entertainment, we primarily used the iPad hooked up to the TV via the USB-C to HDMI adapter. I had downloaded several episodes of Deep Space Nine. That worked out really well. We also tested the DVD player by putting on Sonic the Hedgehog while we sat by the fire (entertainment for the dogs, I guess?).
The shower was nice, though of course you have to be in and out pretty quickly, lest you run the risk of overflowing the greywater tank. Dumping the black tank was easy peasy, and it's worth it to be able to use the bathroom in the trailer. I think I like it better than the casette toilet.
We don't have another trip planned until mid-April, but I'm already wishing we could be out there sooner than that. I guess I'll have to settle for camping about once a month this year.