Always bring a longer hose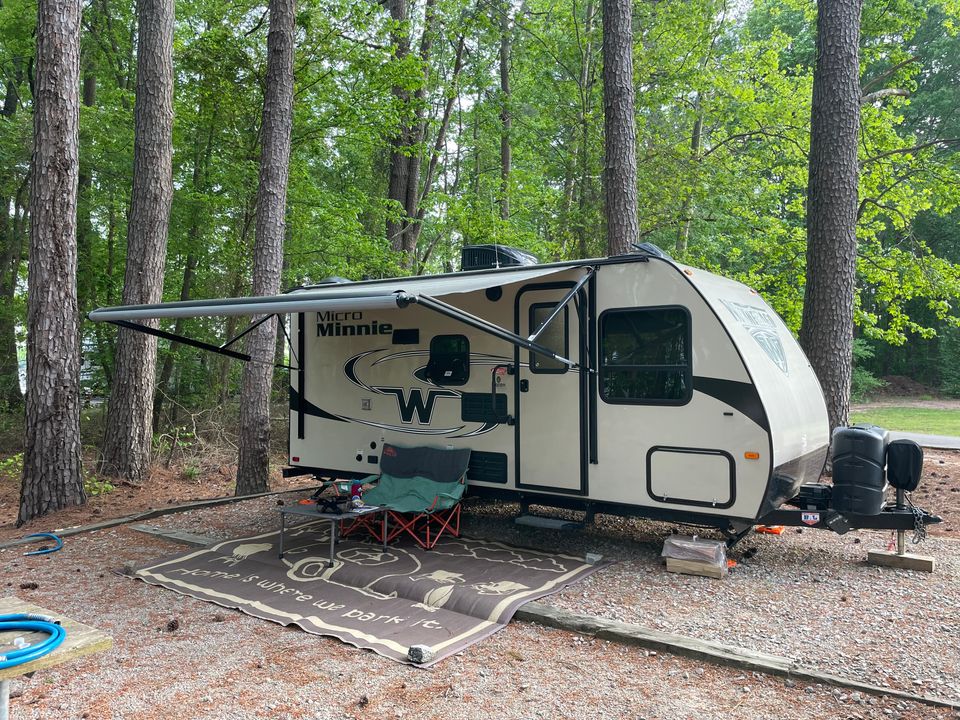 This was the first lesson we learned when we camped last weekend. The 25-foot hose that came with the trailer did not reach the spigot. The nearest store was a 30-minute drive—woof!
Once we got the dogs settled in, and TrailerKit connected, we took off and grabbed a really nice 50-foot Zero-G hose. The TrailerKit worked great! I was able to check in on the dogs so long as my cellphone's signal was strong enough. (Jean whined the entire time we were gone.)
Back at the campsite, Corey marveled at the quality of the hose. And it had better be quality, because that was not a cheap hose. We had hotdogs (well, veggie dogs for me) with baked beans and salsa con queso for dinner. It might be our best food invention yet.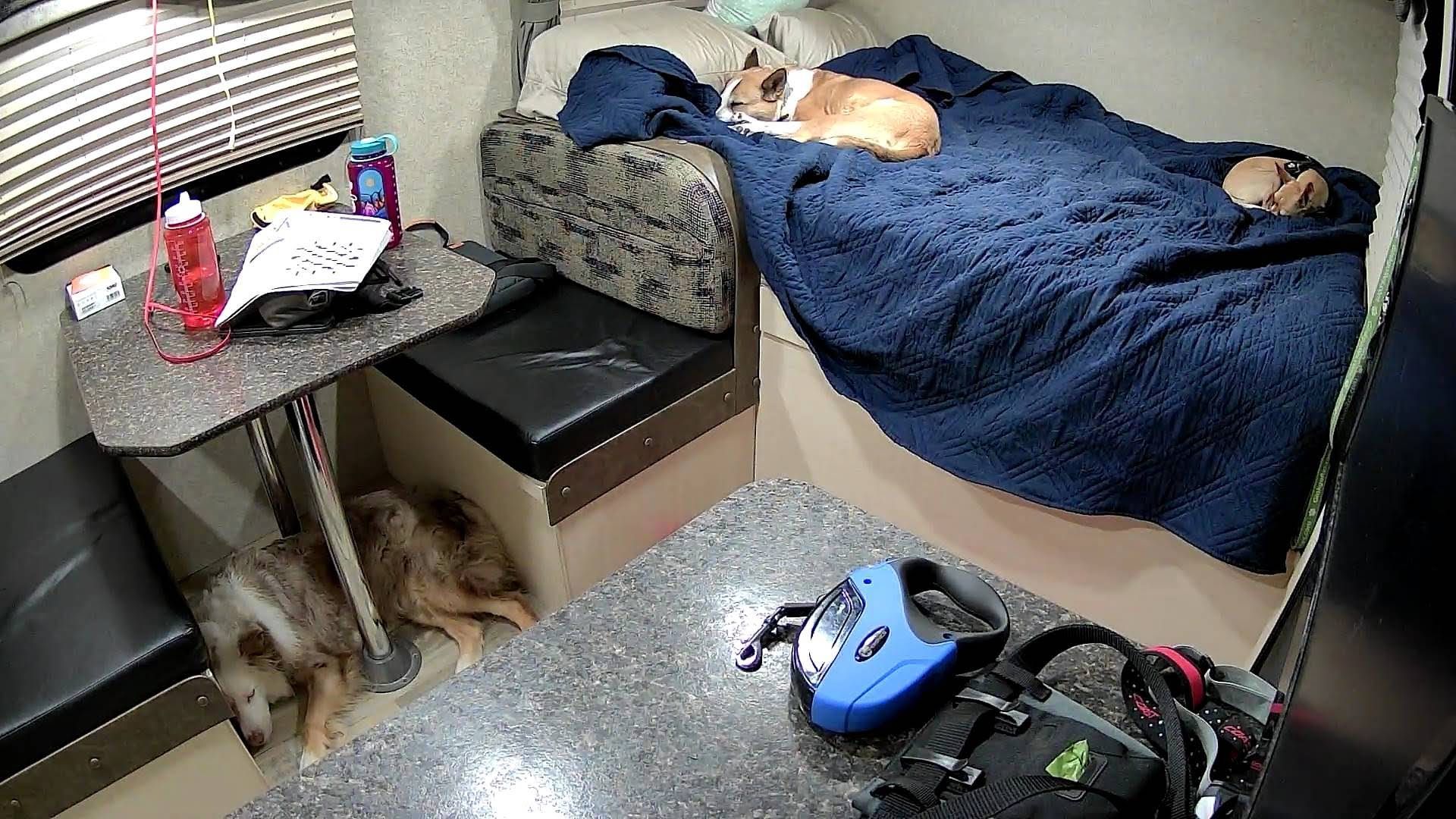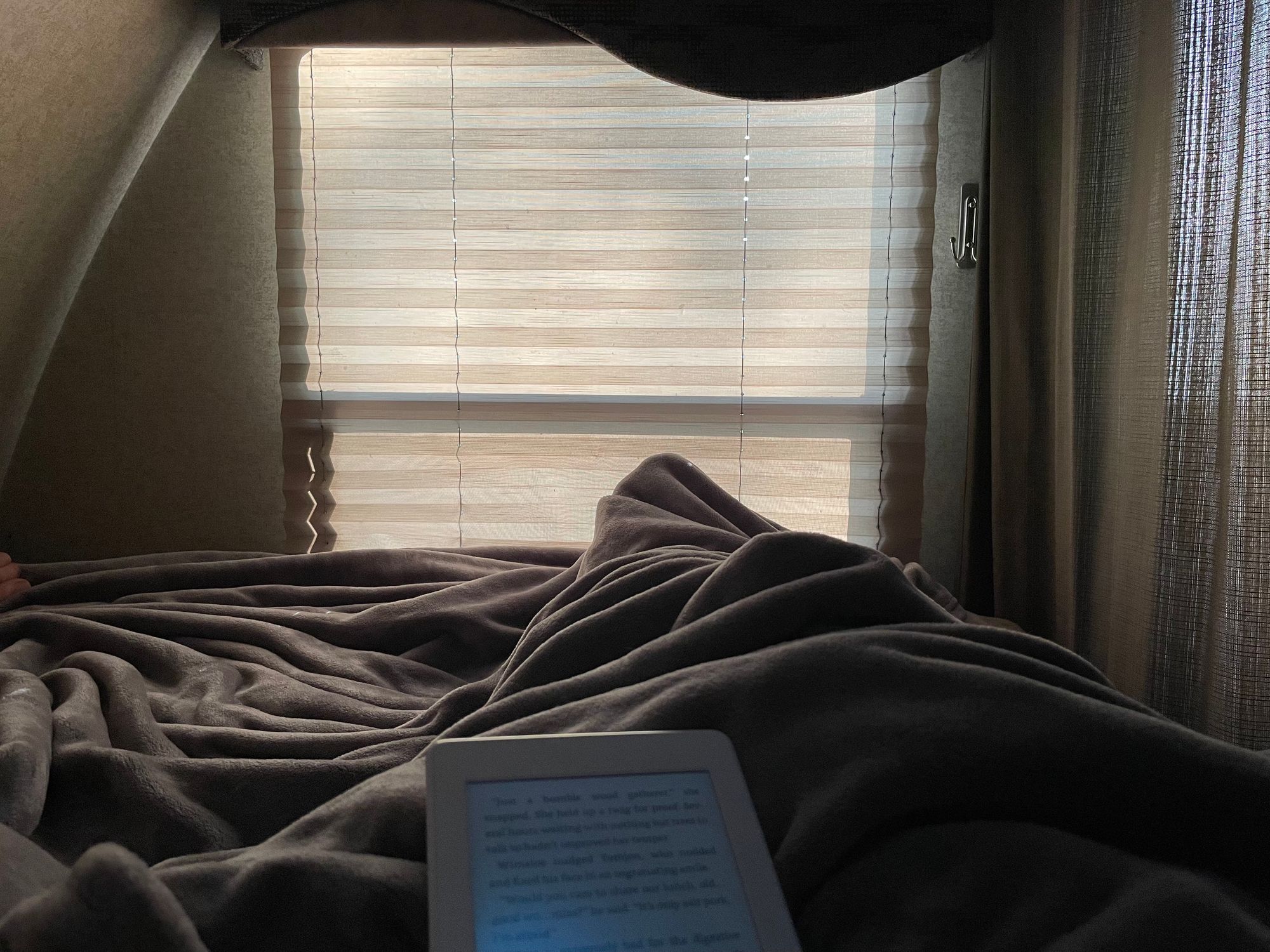 Saturday, we took Loki and Jean out to Beaver Pond Trail in Occoneechee State Park. It was a 30-40-minute drive. Not the closest thing, but I felt better knowing I could check in on Gambit periodically. It was a bit drizzly and rainy during our hike, but the upside to that was that we were the only ones on the trail for the entire five miles. The trail itself was easy enough, although there were a few parts where we had to detour due to downed trees.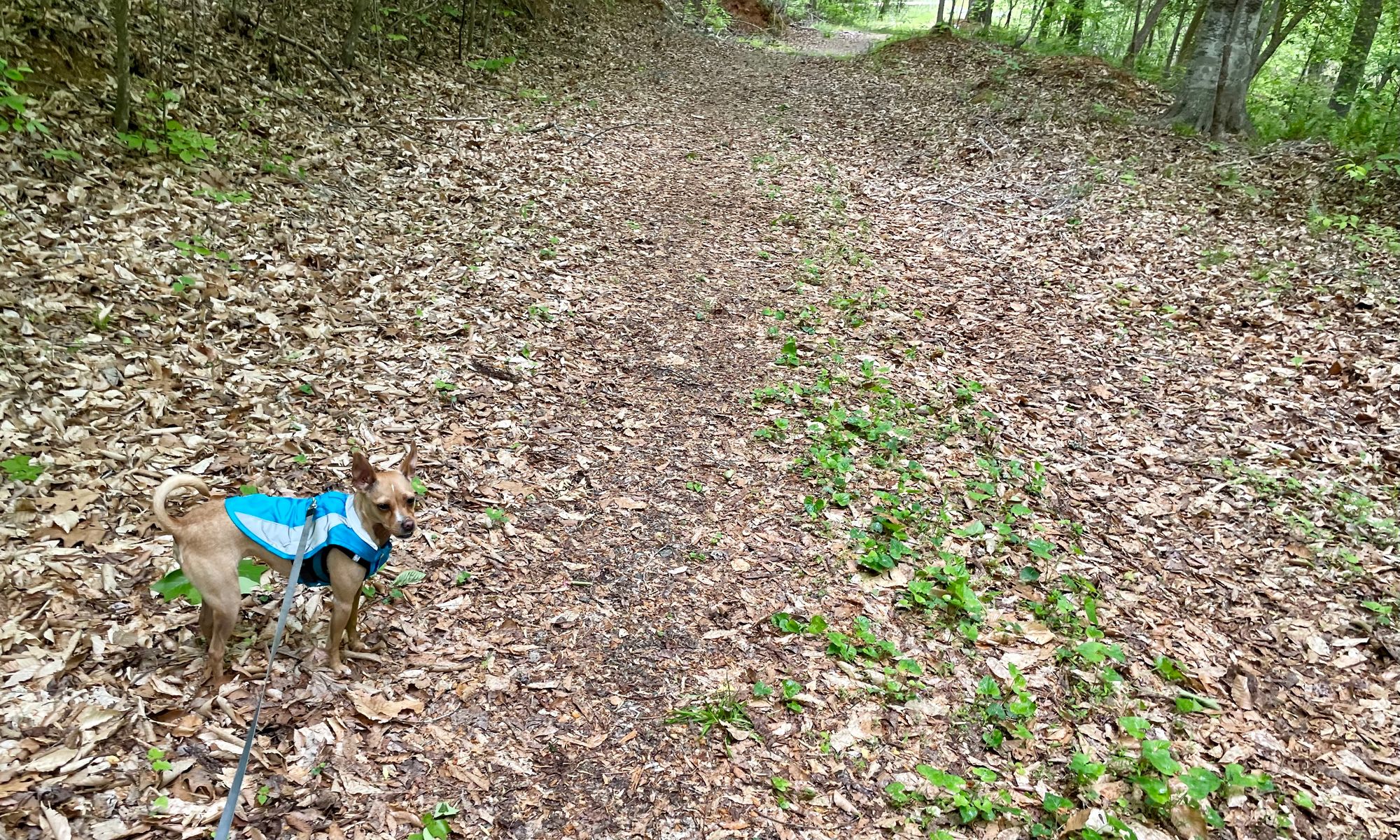 Jean was an absolute ding-dong the entire hike, running circles around us (on her retractable leash, of course). By the end of the hike, when it had started running a little harder, I could tell she was getting really tired. Which was, of course, exactly what I wanted. When we got back to the car, she promptly curled up and fell asleep in her car seat.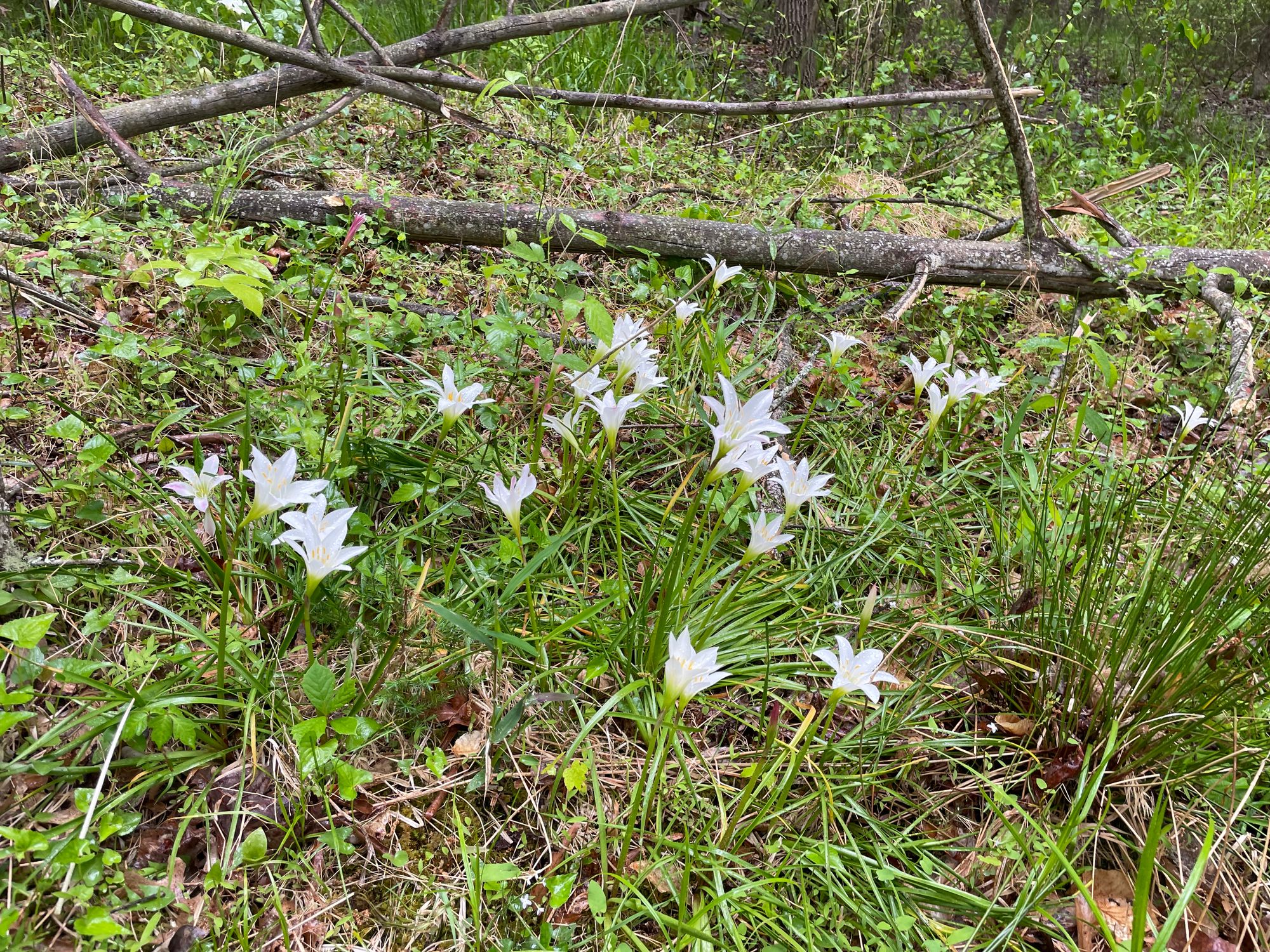 For dinner, we had burgers made inside the trailer. After dinner, we put the dinette into "couch mode" and let the two big dogs up to cuddle, which they seemed to enjoy. We also made popcorn(!) for the first time in the microwave, which was a nice little addition.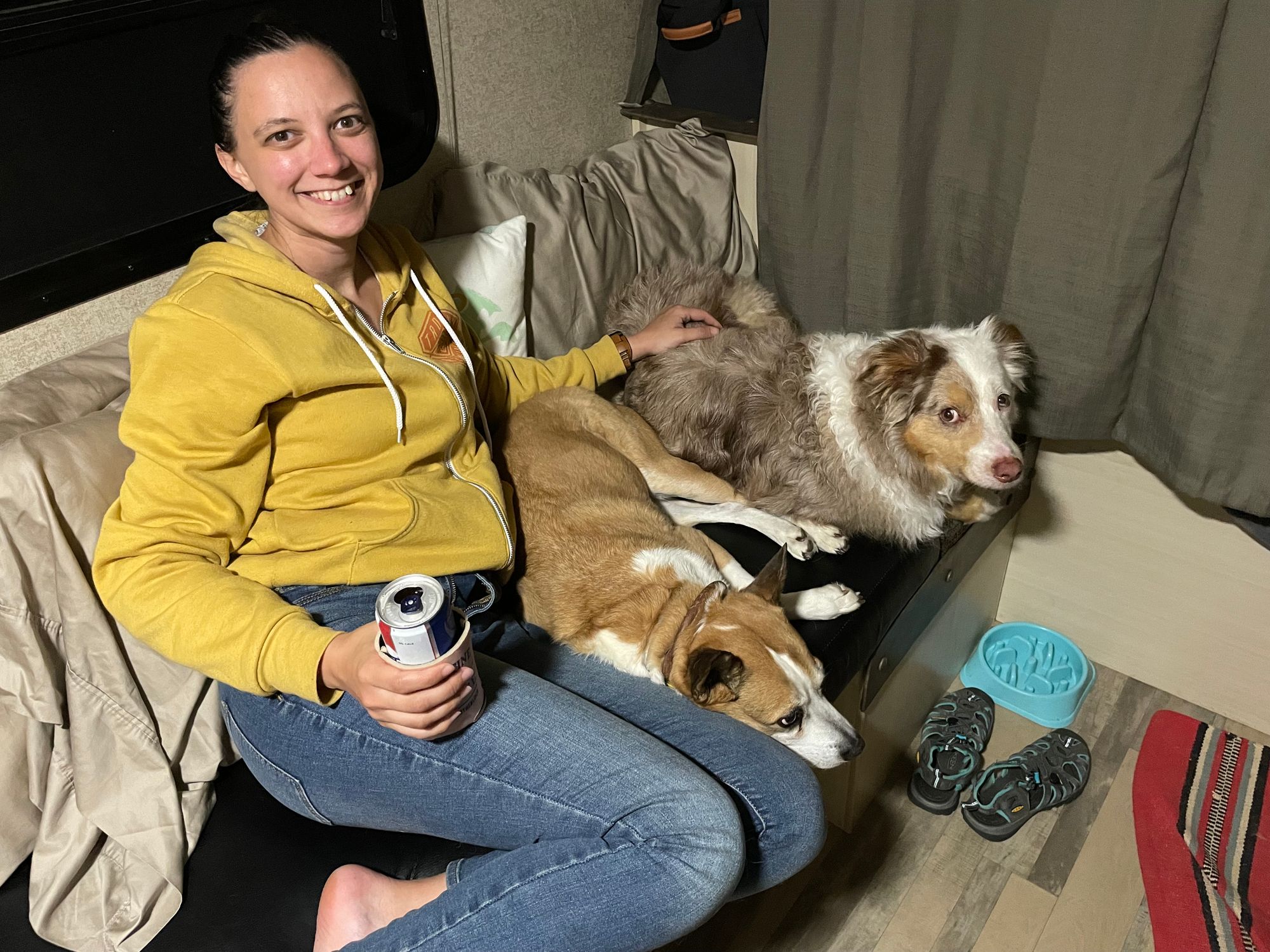 We packed up pretty early Sunday morning and headed back home, but not before stopping for Bojangles and Starbucks, because that's the best after-camp tradition.